Rotors, Disc and Drums

Disc, Drum, Rotor and Flywheel Machining, Steel Brake Lines and more.
New Brakes stocks a large comprehensive range of brakes and brake drums supplied by leading manufacturers

Our comprehensive range is not limited to just recently released vehicles, but also includes applications for many older vehicles and imported

We sell brake disc rotors from trusted supplies such as bendix, RDA, DVA and Exedy, who source its traditional brake disc rotors from the world's best manufacturers ensuring the highest quality.

At New Brakes we provide standard, slotted or grooved Disc Rotors, come in and talk to one of our experts today about what we can do for you!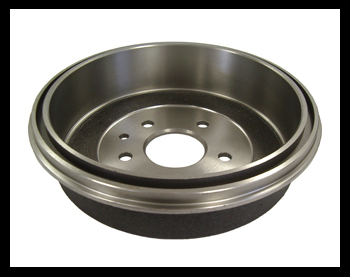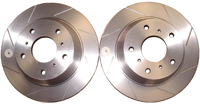 Want better braking performance?
Want enhanced brake safety?
Want to improve the look of your alloy wheels?
Want all this without costing an arm and a leg?
Rotor and pad, are the most critical components in your vehicles braking system, extreme care must be taken when working on these components and all work should be undertaken by experienced and capable technicians at all times.
Why Choose us? - we'll let our customers speak for us!

5 Stars "Great owner and workers been going to new brakes for over 30 yrs" Google Reviews

5 Stars "Have been with Peter for over 10 years... I live 40mins away now, but still make the trip, because the service is ridiculously good. They know everything, can do anything, are honest about what is not worth doing and are very friendly and trustworthy!" - Google Reviews

5 Stars "Highly recommended. Know their stuff which is what you want when dealing with Brakes!" - Google Reviews

5 Stars "Great owner and workers been going to new brakes for over 30 yrs" - Google Reviews

5 Stars "The guys did a great job in fitting me in at a moments notice, fixed my brakes at a very reasonable price and were very friendly" - Google Reviews